Nutrition Dried Red Dates
Speaking of red dates, a lot of people, especially women should really have such a bag or two can be handy to get red dates, eat dates benefits, qi, blood, tranquilizing, hypertension, cardiovascular disease, insomnia, anemia and other patients are very beneficial.
General female complexion is not good can insist on eating red dates every day, is not a good saying, a day three dates, beauty is not old. Women often eat red dates but many benefits. Because often eat jujube to be able to treat a body weak, neurasthenia, spleen and stomach divisionism, dyspepsia, cough of fatigue injury, anaemia and emaciation, nourishing the liver prevents cancer function to be particularly outstanding, had better eat a few jujube every day as a woman so.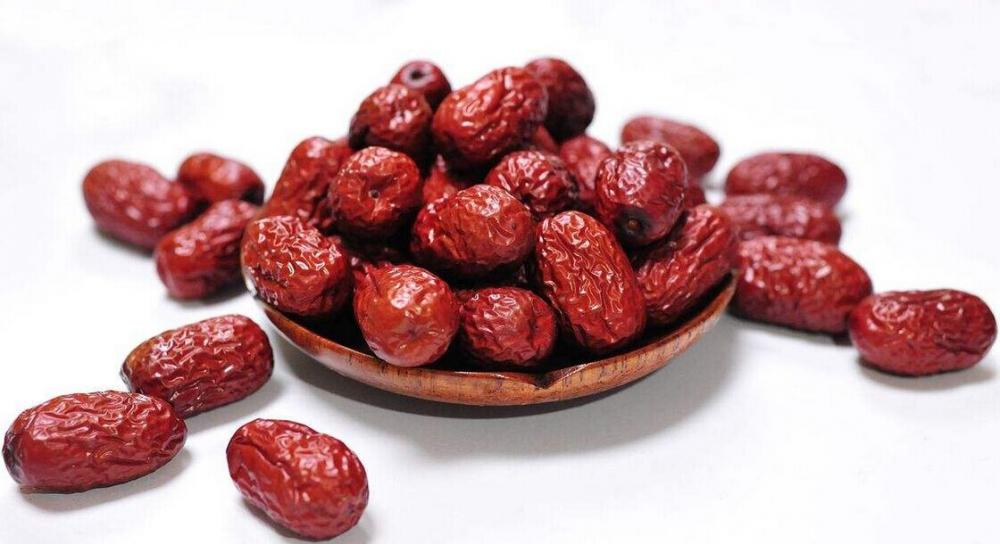 Hebei Red Dates, Xinjiang Red Dates, Xihe Red Dates, Red Dates w/o Stone, Preserved Dates etc, Packing and other content could be
adjusted according to the customers` requirement .
Jujube is universally believed in the Orient to build strength and extend life. As a nourishing food, Jujube is thought to provide excellent energy.