Dry Red Jujube Piece
Red jujube stem is a traditional processing product of red jujube in China, and is also the main processing product of red jujube in China. The drying of jujube is to reduce the fresh jujube from about 70% water content to about 25%, so as to increase the concentration of soluble solids to the extent that microorganisms are difficult to survive and use. The water in jujube mainly exists in three states: free water, colloid binding water and combined water. Red date dried products sweet flavor, nutrition, vitamin C and sugar content are high, is the folk
The packing is available at your request.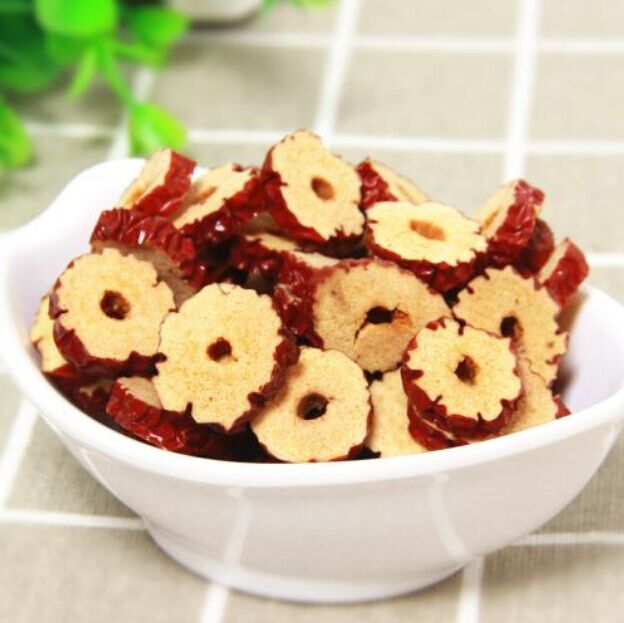 Hebei Red Dates, Xinjiang Red Dates, Xihe Red Dates, Red Dates w/o Stone, Preserved Dates etc, Packing and other content could be
adjusted according to the customers` requirement .
Jujube is universally believed in the Orient to build strength and extend life. As a nourishing food, Jujube is thought to provide excellent energy.